It's All About Google


This video is long at nearly 8 minutes, but it explains a lot about the company. If I could go back to work, I would sure like to work for Google. How long can this last?
Tennessee Granddaddy Says:
I have a full deck, I just shuffle slower these days.
(Have you ever played "Five Crowns"? It's a fun game!
I like it because I've won the last 4 games I've played)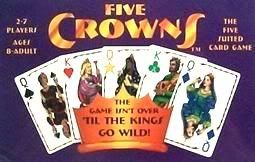 A bend in the road is not the end of the road...
unless you fail to make the turn.
~Author Unknown



A husband come home from church and he greets his wife and he lifts her up, and carriers her around the house.
The wife is very surprised, and she asks, "Did the pastor preach about being romantic?"
The husband replies, "No, he said we must carry our burdens and sorrows."
(The rest of the story is too sad to repeat.)
Add your thoughts & ideas to this blog by clicking on the "comments" below